Going to college shouldn't be a financial burden, unfortunately it is for most of us. The United States has recently made some updates in providing low cost and even no cost to students in some states on tuition and board.
I'm not talking about federal or state aid such as fafsa, some higher tax paying states offer free tuition to full-time undergraduate students who qualify for their program. Some of the programs require you to work for them after graduation or  to qualify be considered low income. None the less gives these options a try.
tuition free for middle class NEW YORKERS
CNN news said:
"More than 30,000 Tennesseans and 7,000 Oregonians have gone to community college tuition free already. Students in New York and San Francisco are set to start on the same path this fall. And it's picking up steam, with lawmakers in several other places across the country considering similar programs."
• Barclay College, Haviland, Kansas: Students attend this Christian college tuition-free, but students must live on campus to qualify. The school offers a handful of academic disciplines, includingyouth ministry, elementary education and business administration. The college is classified as a theological school, which U.S. News does not rank.
• Berea College, Berea, Kentucky: Students do not pay tuition at this Christian college but must participate in the Student Labor Program. All full-time students work at least 10 hours a week on campus, and can receive additional, low wages ($4.65 to $6.80 an hour) for their hours. U.S. News rank: 60 (tie), National Liberal Arts Colleges
• College of the Ozarks, Point Lookout, Missouri: This Christian school foots the bill for students' tuition. Students work 15 hours on campus per week, plus two 40-hour weeks each year during semester breaks. At least 90 percent of incoming students must demonstrate financial need, and jobs range from custodial work to dairy farming. U.S. News rank: 4, Regional Colleges (Midwest)
• Curtis Institute of Music, Philadelphia: Students who apply to this small music school are evaluated on "artistic promise," according to the institution's mission statement, and must audition for a spot on the roster. The school puts on more than 200 student performances per year, and all accepted students receive full-tuition scholarships. The school has maintained its all-scholarship policy since 1928. U.S. News rank: Unranked
• Deep Springs College, Big Pine, California: This two-year school only enrolls about 14 students for each incoming class. Students work on the school's cattle ranch and alfalfa farm and receive scholarships to cover tuition and room and board for two years. Most students transfer to a four-year college to complete their degree.
An all-male school, Deep Springs planned to admit female students in 2013, but a judge barred the school from doing so after alumni sued the institution. As a two-year institution, Deep Springs is not included in the U.S. News Best Colleges rankings.
• Webb Institute, Glen Cove, New York: Students who are U.S. citizens or permanent residents pay no tuition or fees at this school, which bills itself as: "The only college in the country devoted to ship design engineering." This small engineering school offers a single course of study, a dual bachelor's degree in naval architecture and marine engineering. Students can apply for federal loans and grants to cover their room, board and other expenses. U.S. News rank: Unranked
Service academies: Pledging to serve the country can mean major educational benefits. The five institutions below tend to have rigorous application processes – all but the Coast Guard Academy require a congressional nomination for acceptance – and require students to serve after graduation. Tuition, room and board are free.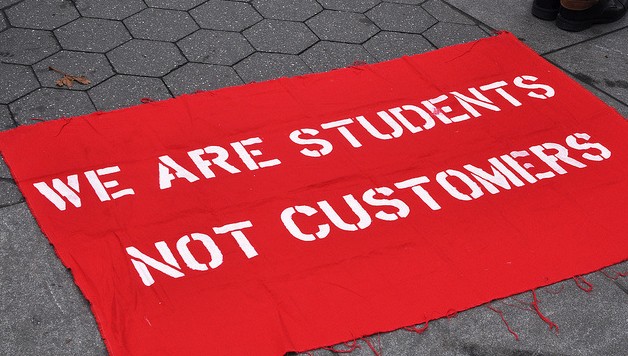 V.